I am very fond of the idea of creating something delicious from what Mother Nature so kindly gives to us, year after year. Living here in The Lot, the change of seasons is so apparent and each season provides us with something unique and delicious.
Crates of velvety peaches can be found in the markets in abundance during the summer months, as well as fresh figs, which are beautiful when baked with Rocamadour goats cheese and local honey. And of course, we have plums, dried to create prunes and used in a variety of ways – such as dipped in chocolate or used in simple jams and chutneys.
Growing our own figs and finding the perfect recipe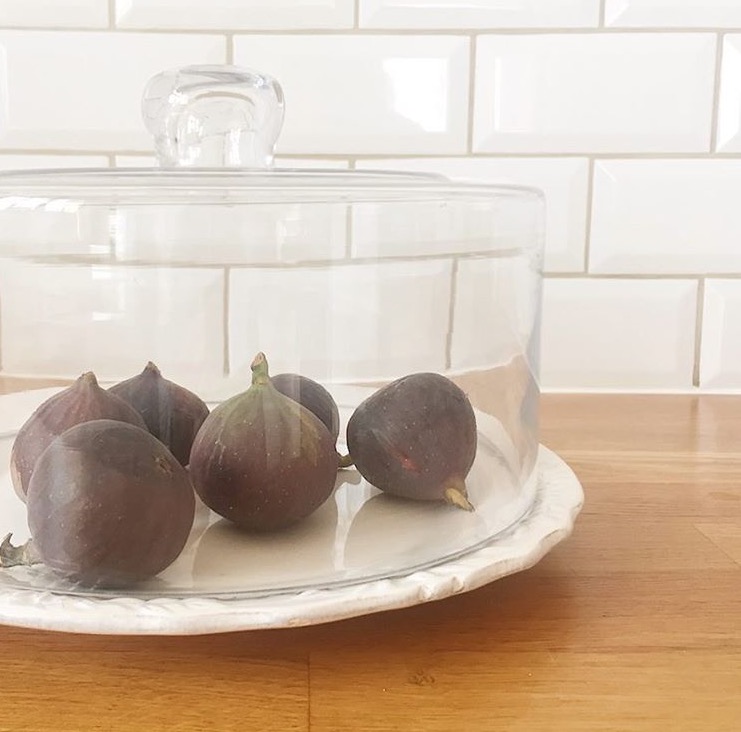 Last autumn, we had a small crop of figs, which we left hanging on the tree right up until the last minute, wondering what we were going to do with them if anything! During that time we had a lovely group of keen runners stay with us on one of our running holidays (Find out more about our running holidays here). One of the group noticed the figs and recommended a tried and tested recipe of her own, which would be a perfect transformation for our plump figs. Well, Andrew's eyes lit up at the thought – Fig, Star Anise and Port Chutney.
I set about making the chutney in October, hoping it would be ready for Christmas. It was and we enjoyed it with cheese and cold cuts of meat, but I opened another jar a few days ago and the taste was just perfect! Leaving it to develop for an extra four months has made it even more flavoursome and mellow, and has reduced the sharpness of the vinegar.
Delicious jars of chutney available for out gite guests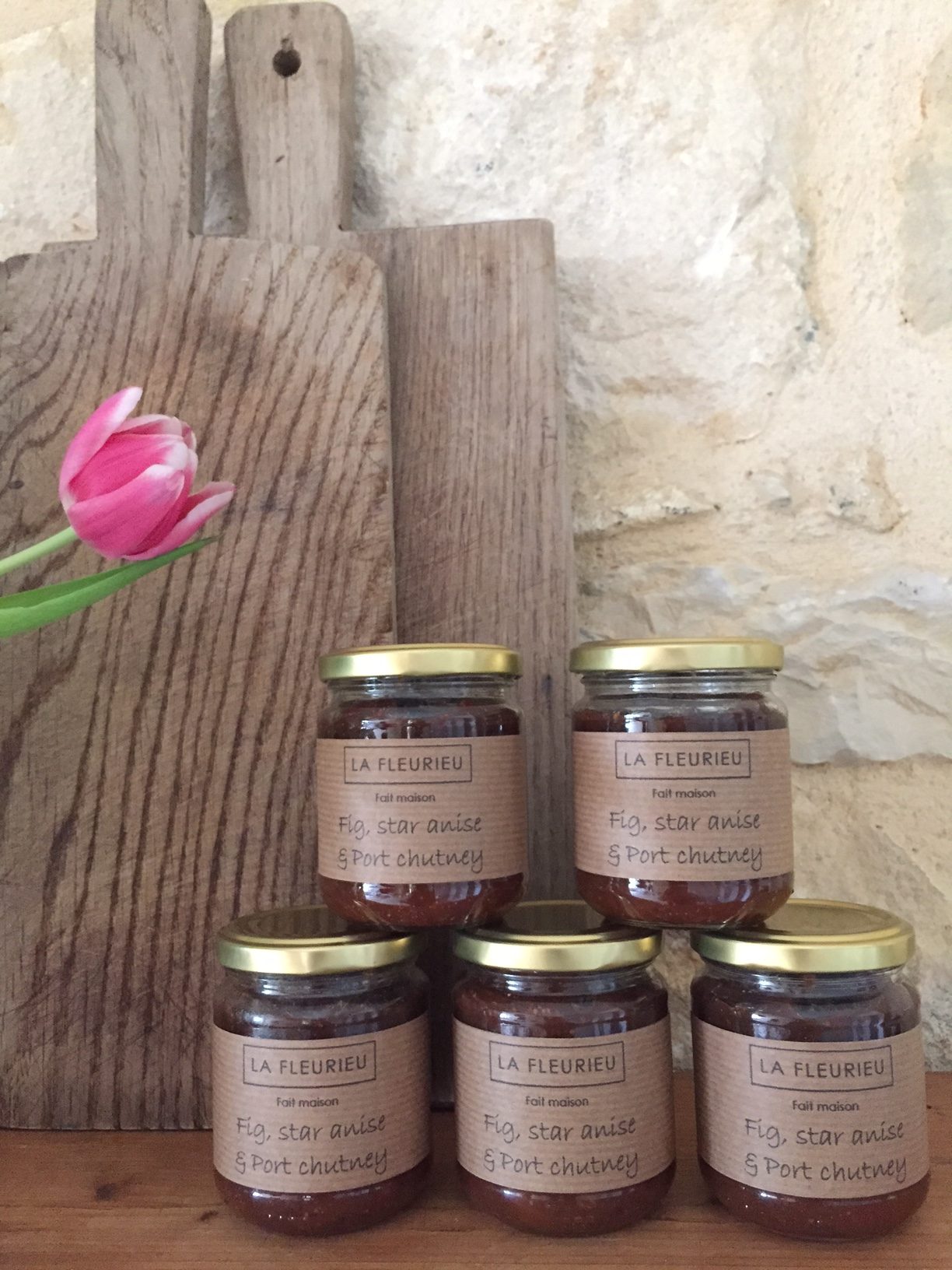 This chutney is honestly the nicest recipe I have ever tried, so I'd love to share it with our guests staying at Gite la Fleurieu.  We've added a small batch to the Gite kitchen for guests to purchase – either to enjoy while staying with us or to take home as a memento. One thing I know is that whichever they decide, it won't last long!
Fig, star anise & port chutney. (Makes approx 1.5 litres)
Ingredients
750g of ready dried figs, stalks trimmed, sliced (I used a mix of fresh and dried figs).
500g eating apples, quartered, cored and diced
3 star anise
700g red onions, peeled, halved and sliced
6 green cardamom pods
1 cinnamon stick
500ml of red wine vinegar
400ml apple juice
450g soft brown sugar
1 tablespoon of pink Himalayan salt
150ml port
Recipe
Place figs, apples and onions in a large saucepan and add the spices. Pour over the red wine vinegar. Add the apple juice, sugar and salt and stir, then bring to a simmer and cook over a low heat for 3-3 1/2 hours, adding the port about an hour before the end of cooking. Stir occasionally, but more frequently towards the end to prevent the chutney from sticking.
It's difficult to specify how long the chutney will take to cook, as this will depend on the size of the pan and the heat at which you simmer it. Don't worry about paying too much attention at the beginning, but keep a watchful eye towards the end. There should still be a small amount of sticky syrup floating on the surface, bearing in mind the chutney will firm up on cooling. To test it, spread a couple of tablespoons on a cold plate (cooled in the freezer beforehand). Leave it to cool for a few minutes, then judge whether it is the right consistency. Once the chutney is cooked, discard the spices.
Heat your clean jars for five minutes in a medium hot oven (170c fan/190c/gas mark 3). Fill the hot jars with the hot chutney, then close them and leave to cool.
Leave to mature for at least three months and enjoy with French cheese, charcuterie and a glass of red.
Thank you Sandra Ankers for this delicious recipe.
Fancy trying this recipe? We'd love to hear what you think of it, or if you have any great chutney recipes you would like to share. Please let us know in the comments below.
To find out about Wine & Foodie breaks at Gite la Fleurieu, click here.